ConGRADulations and welcome to the real world! Now that you're done with your class work, it's time to prepare for what's ahead next. Fortunately we have a few new books to help, so consider this summer reading list just the extra-credit you (or someone you know graduating now) can use to get momentum, find purpose, land that job, or start a career!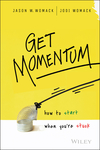 Because 'Being Stuck Sucks' this book provides valuable insights into the psychology of change, while recognizing that there's no one-size-fits-all recipe for success. Jason and Jodi Womack help you with step-by-step guidance in defining what quality-of-life means for you, and tap into your natural way of being to reach them. Start here to Get Momentum in your post-graduate life.
---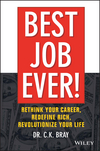 This book is the ultimate guide to creating your dream career and increasing your financial success by providing you with insightful career information, personal stories, and examples of others who have successfully created their Best Job Ever! Use this action plan to build the best job for you, whatever that may be.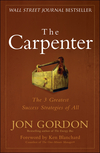 Read the Wall Street Journal Bestseller story from Jon Gordon (author of The Energy Bus among many others) that will inspire you to build a better life, career, and team with the greatest success strategies of all.
---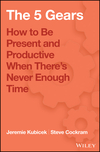 It may feel as though you, a new graduate, may have all of the time in the world but that's a feeling the real world quickly takes away. All too often people go through life without truly connecting—and can, as a result, miss out on experiences and relationships that have the power to bring them great joy. By understanding how the five gears presented in this engaging book work, you can improve your ability to connect with the world around you.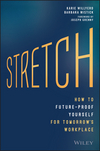 Built on solid, global research and dozens of personal interviews with people who have achieved new and inspiring goals, Stretch offers advice, valuable insights, anecdotes, and recommendations to make achieving your goals practical and within reach.
---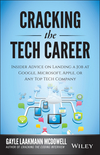 This book provides new information on what these companies want, and how to show them you have what it takes to succeed in the role. Early planners will learn what to study, and established professionals will discover how to make their skillset and experience set them apart from the crowd. The author worked in engineering at Google, and interviewed over 120 candidates as a member of the hiring committee – in this book, she shares her perspectives on what works and what doesn't, what makes you desirable, and what gets your resume saved or deleted.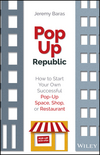 This book is your comprehensive guide to the new world of pop-ups. This fresh text dives into the details of the pop-up industry, offering you a first-hand glimpse at pop-up success through stories, examples, anecdotes, and case studies. Additionally, if you have the entrepreneurial spirit and want to embark on your own pop-up journey, this forward-thinking resource features a guide to launching your own pop-up.
---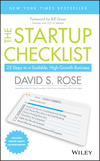 Pick up this New York Times Bestseller for a step by step road map to startup success. You'll learn the ins and outs of startup execution, management, legal issues, and practical processes throughout the launch and growth phases, and how to avoid the critical missteps that threaten the foundation of your business.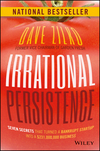 This book tells the story of Garden Fresh Gourmet, and how two entrepreneurs turned a million-dollar debt to a 100-million-dollar annual revenue. You'll find out what kind of legwork goes into building a mega-success product, and the strategies, methods, and just plain stubbornness that helped two guys from Detroit build a market leader, now the number-one fresh salsa company in the US.
---

Much like Zendesk's mission itself—to remove friction, barriers, and mystery in order to make customer service easier and more approachable—Startupland removes some of the myths about startups and startup founders. Mikkel's advice, hard-won through experience, often bucks conventional wisdom and entrepreneurial tropes. He shares why failure (whether fast or slow) is awful, why a seemingly boring product or idea can be the most exciting, why giving back to the community is as important as the bottom line. It may inspire you to do the same (or convince you to go a different direction)!
No matter where life takes you after graduation… bring a good book along for the ride.
To hear from more authors what they would tell their 22 year-old selves,
click here
.